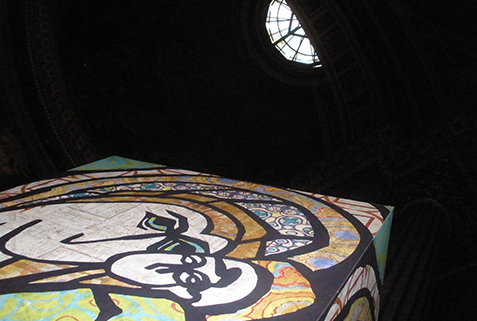 ' TOTEM ', BIENNIAL AT THE CHURCH OF THE MADELEINE
**2009 / Acquisitions Plage Fondation for Art
Installation exhibited at the Church of the Madeleine , in the biennial " The stela of creation", June to August 2009.
' The meaning of art ' gallery organized an additional exhibition.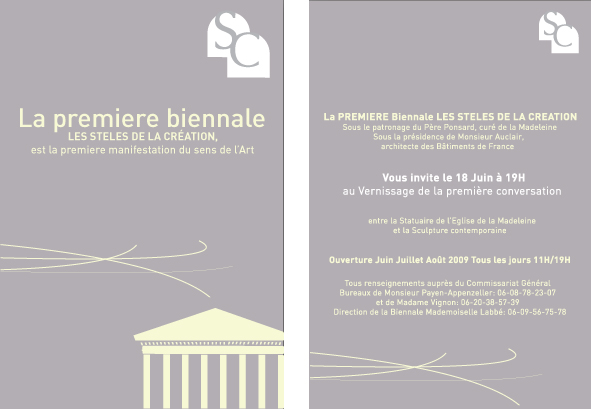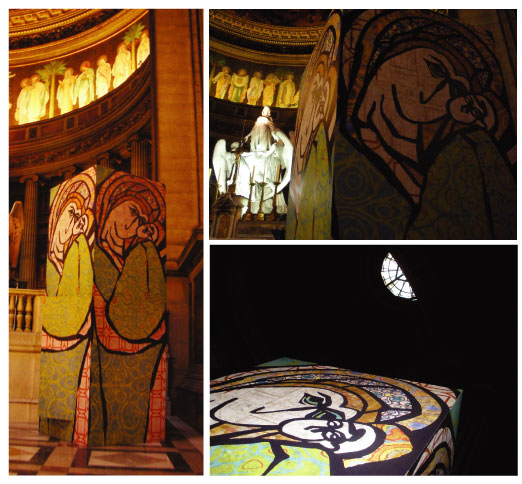 The stela of creation were exposed across the church, 150-200 works  from 2 to 8m .
Commissioners : Mylène Vignon and Pascal Payen- Appenzeller
Title and Description
Totem and contemplation cabin,
An installation of a totem and a place of contemplation inspired by the ultimate creation.
The creation is a modern and personal interpretation of the icons of the Madonna and child using patterns and architectural plans. A self-portrait of an artist , designer and architect ( Tal Waldman, Talva Design) about the collective consciousness of motherhood.
The image is part of a collection that began with an iconographic exercise, later developped into the " digital Fresco " concept edited by Plage .
Dimensions and materials :
120cm square on the ground 360cm tall.