AUTO – SPACE EXHIBITIONS – IN 5 SERIES
I like to work in series, it is a method that allows an infinite research. It expresses  movement and passage in development and is not merely a search for the absolute .
The first series of self-portraits (12 paintings of small size ) was from my black and white photographs, painted with mixed techniques : ink , acrylic and oil pastel.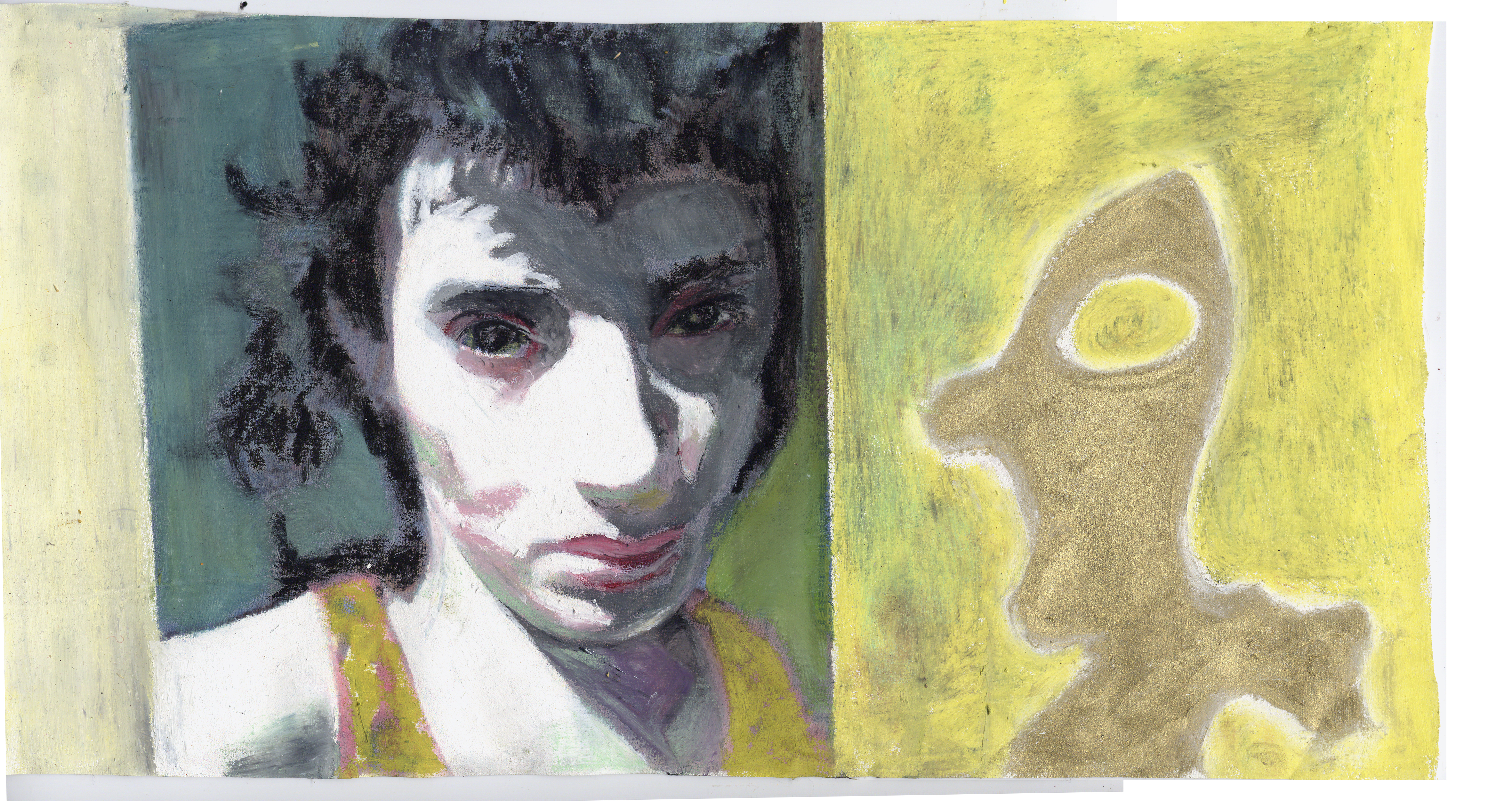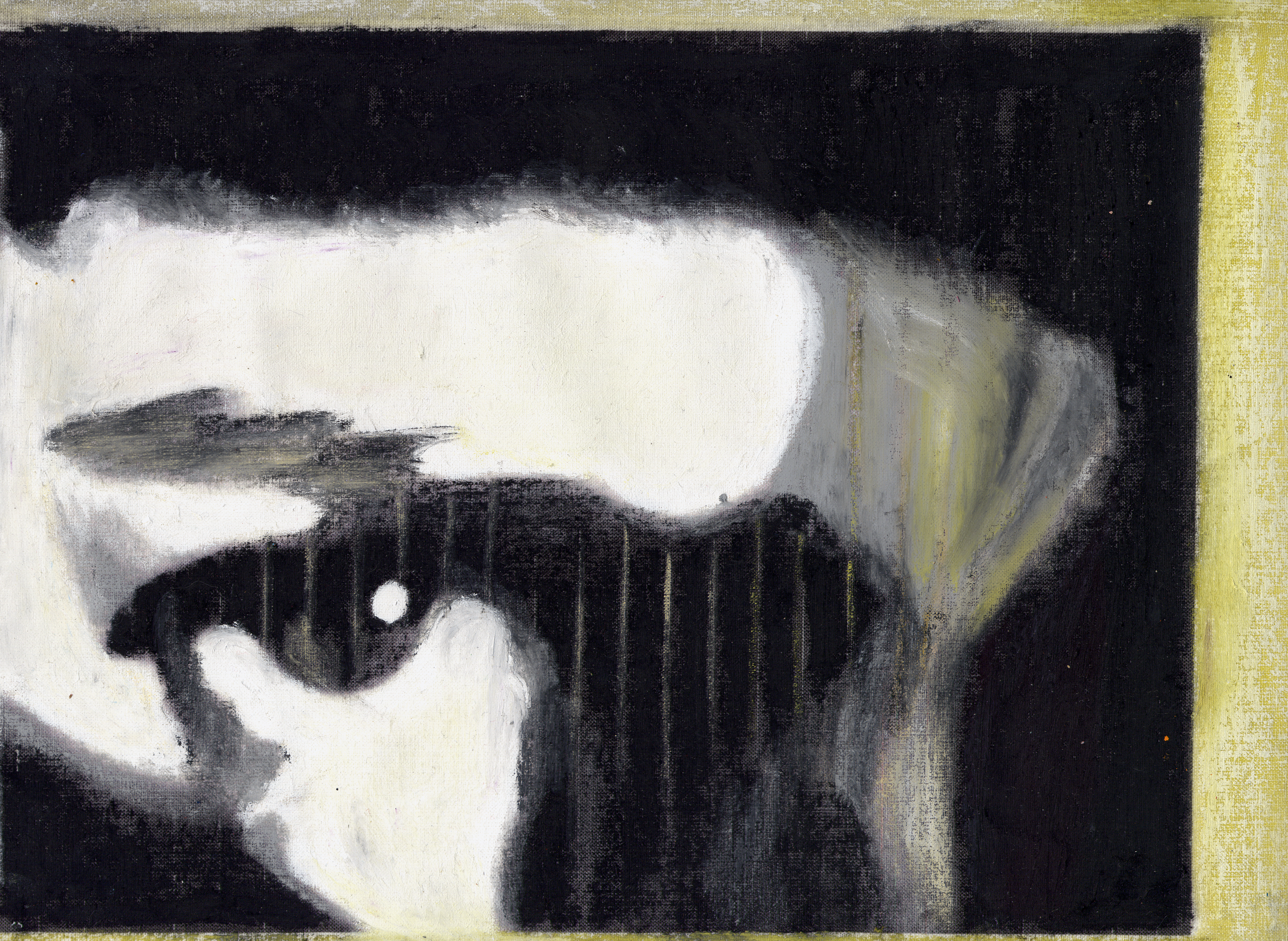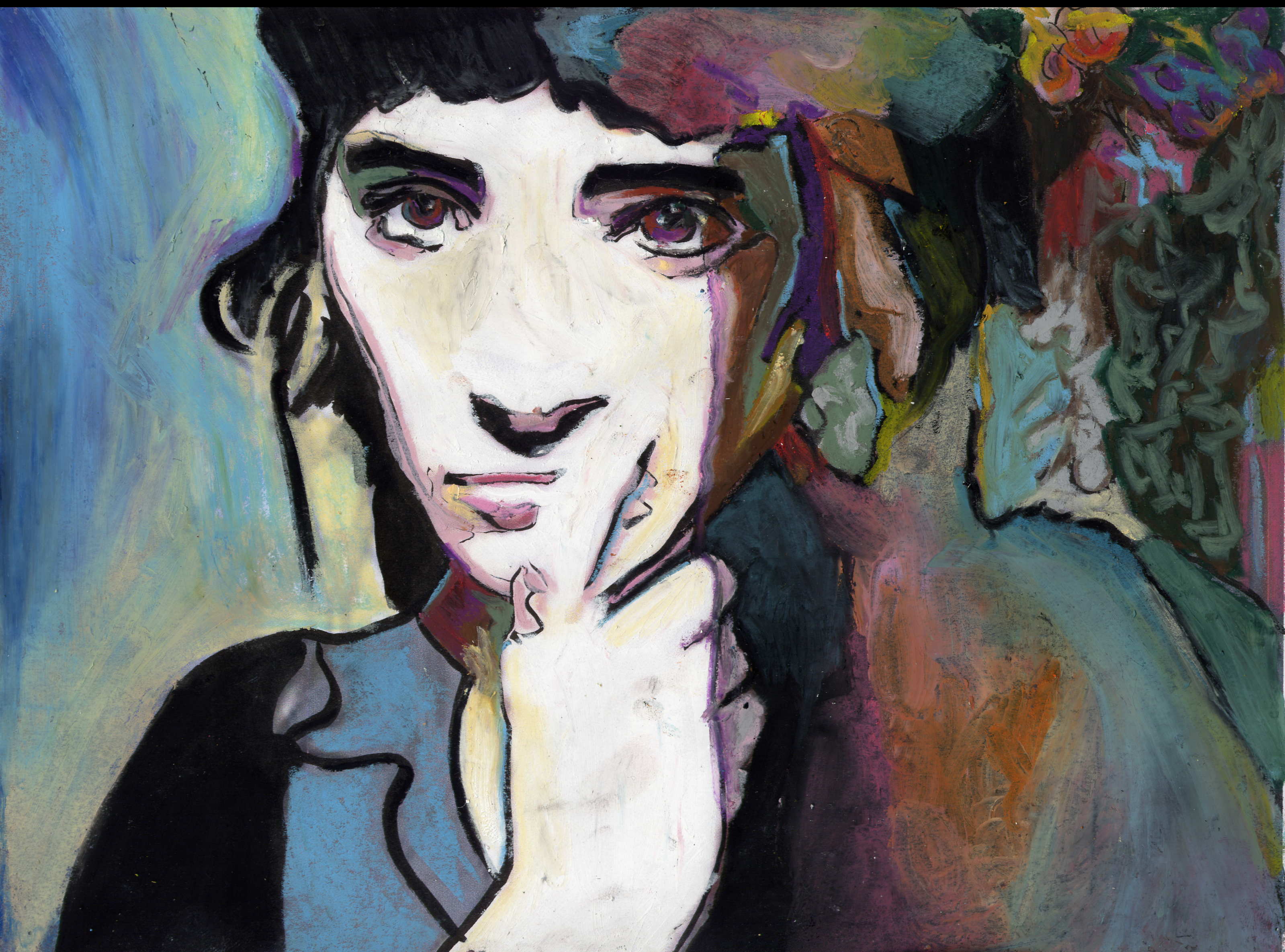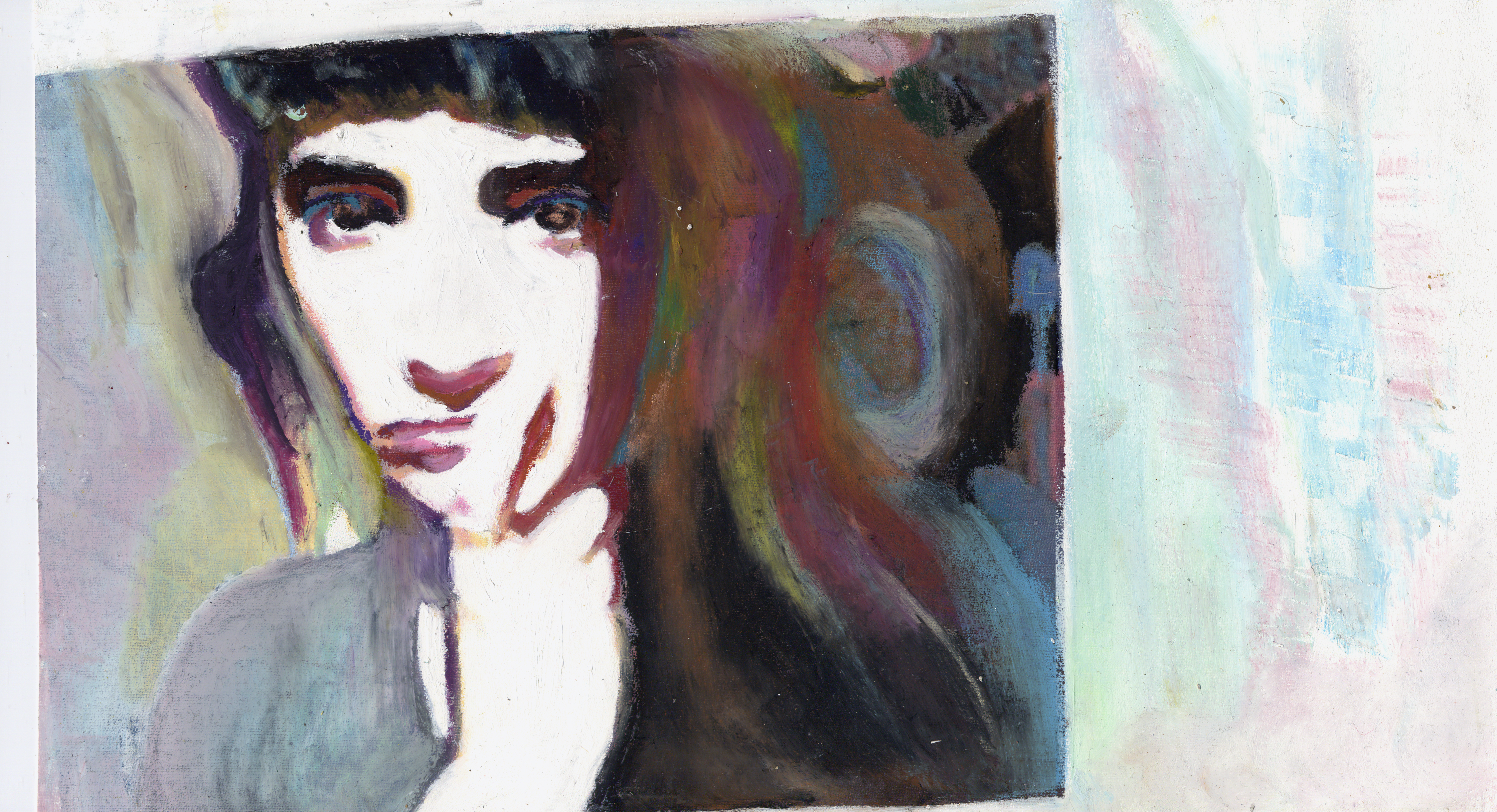 In the second set , the two flags (300 x 100 ) were created from the first series of self-portraits . These served me as a background on which some areas were treated – " zoomed " . In Hand Painting, I examined the consequences of " zooming" in on my own self-portraits by adding a layer , a deformation , or a new dimension.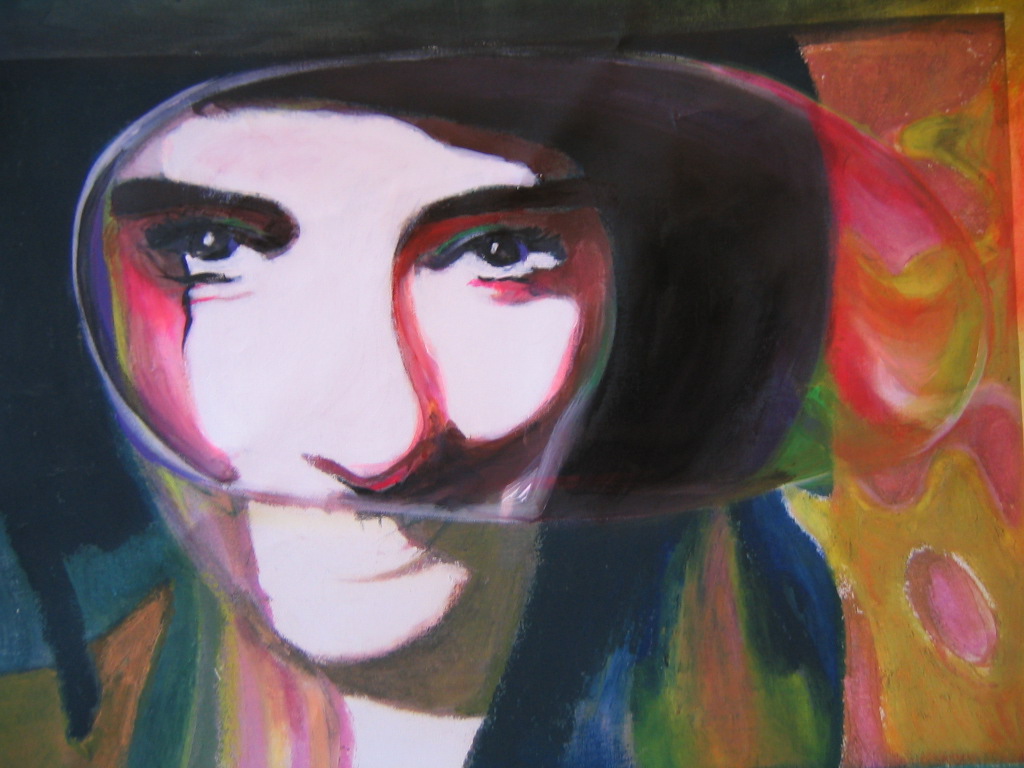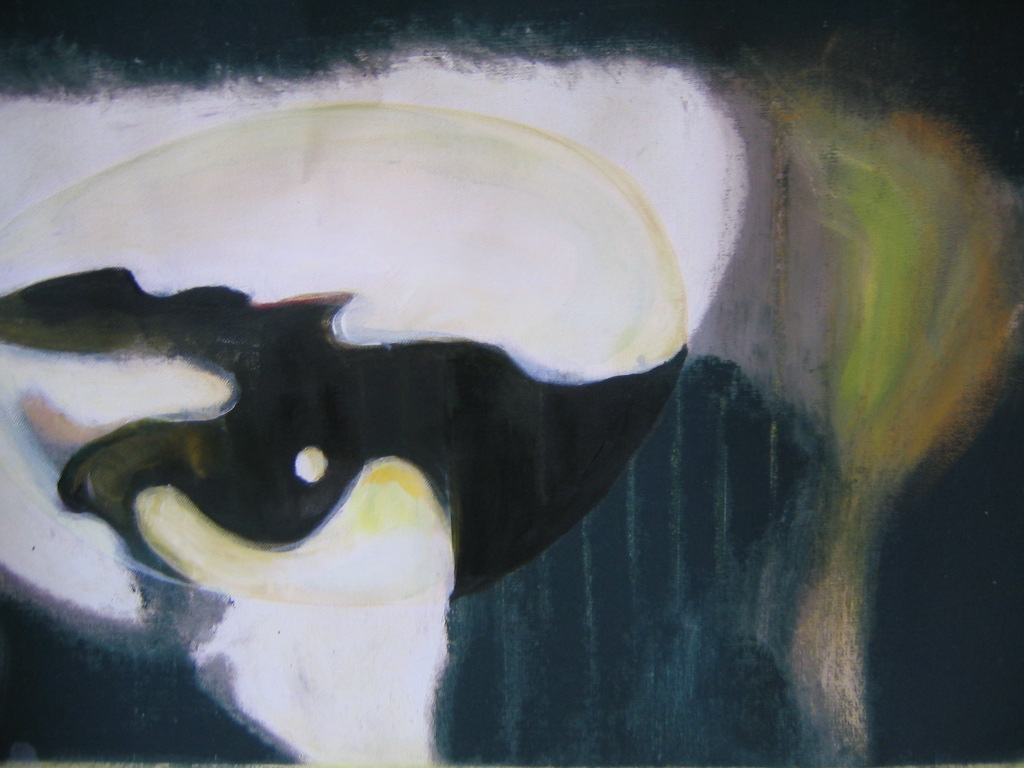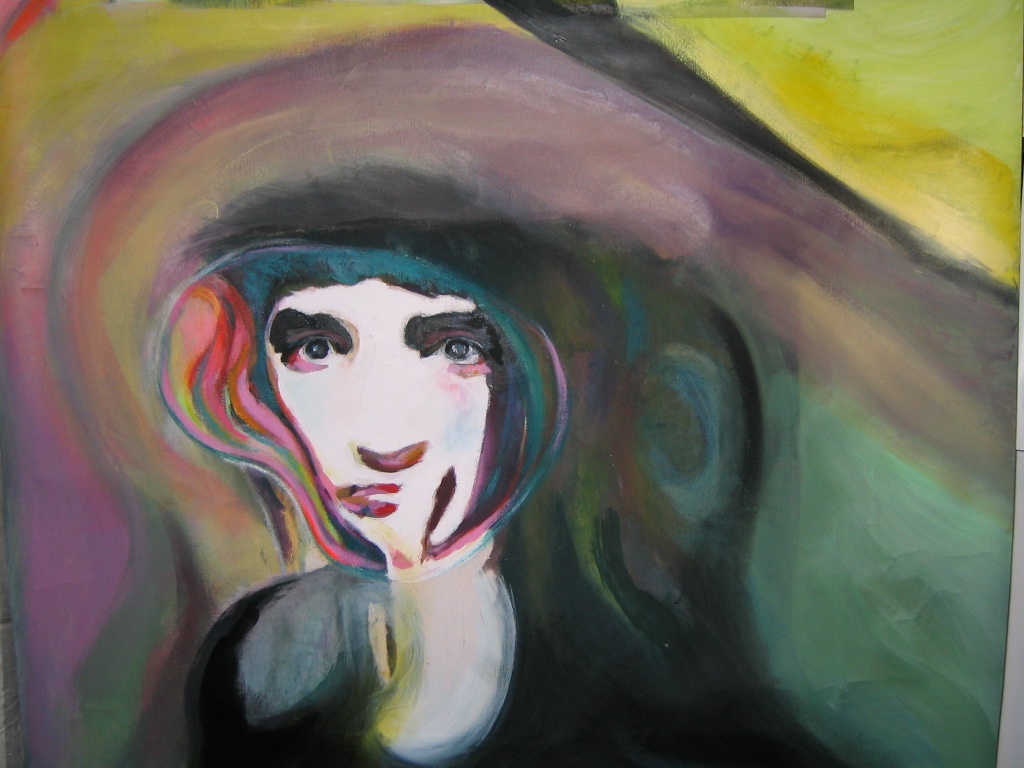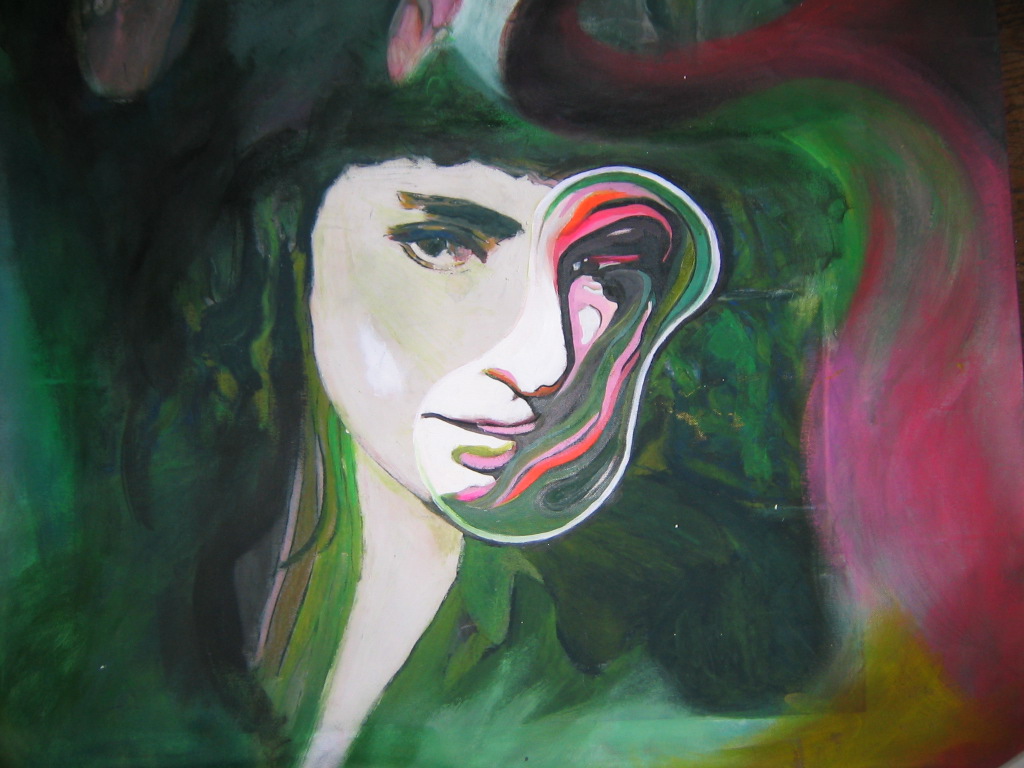 The third series covers self-portraits with their stories , and contains 4 paintings ( 60×60 ) . The series treats topics such as infancy and pregnancy , loneliness and imprisonment , hypocrisy and pain  and the woman as an object.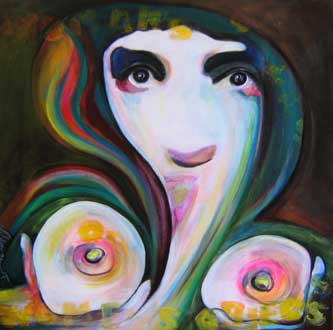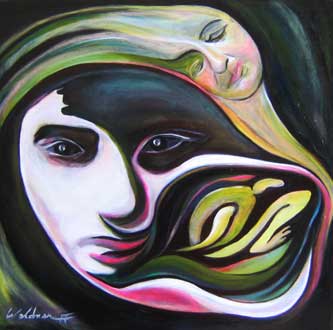 The fourth series, " self space" is a series about my creative spaces of intimacy and reflection. These spaces are closed behind glass and protected by guards.
    
The fifth series , 25 ink drawings .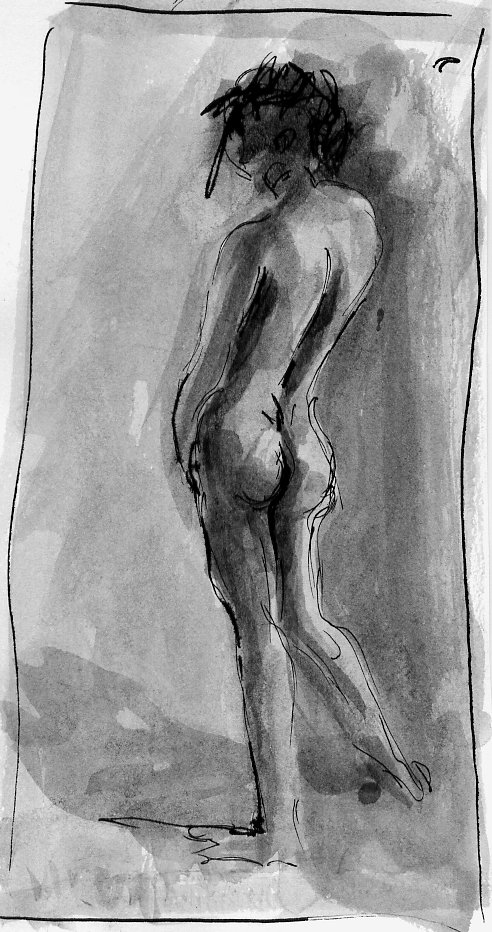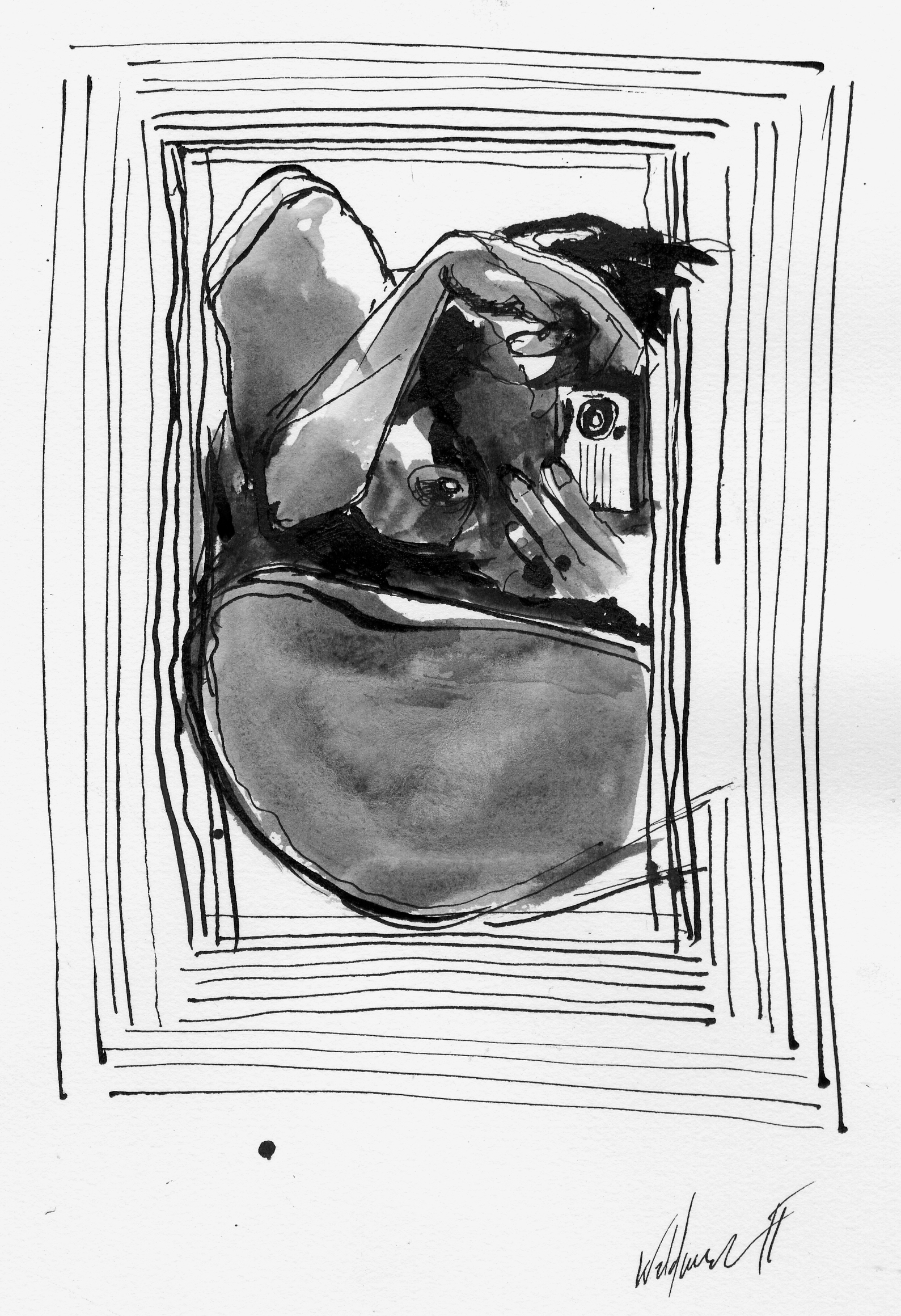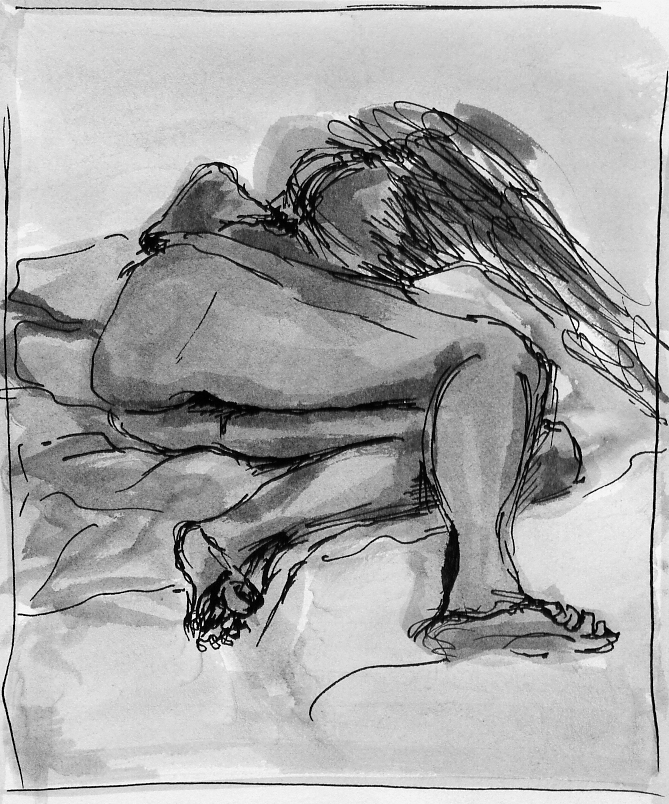 Exhibitions
Personal exhibition , Gallery of the Centre de Formation CGT, oct. – déc. 2008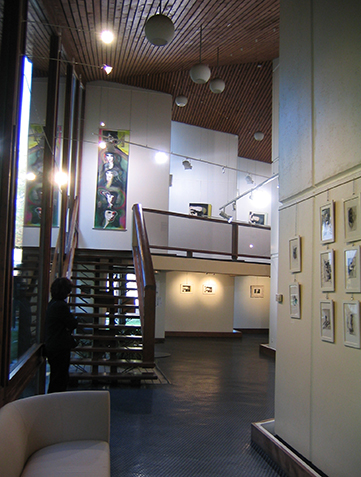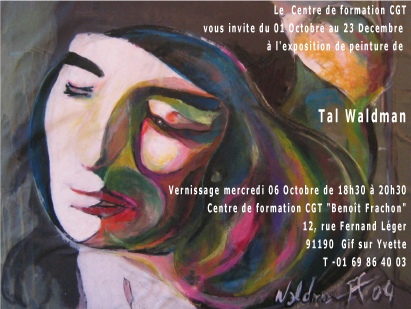 Collective exhibition, City hall Paris 12.  November 2005 / 4 paintings of series 3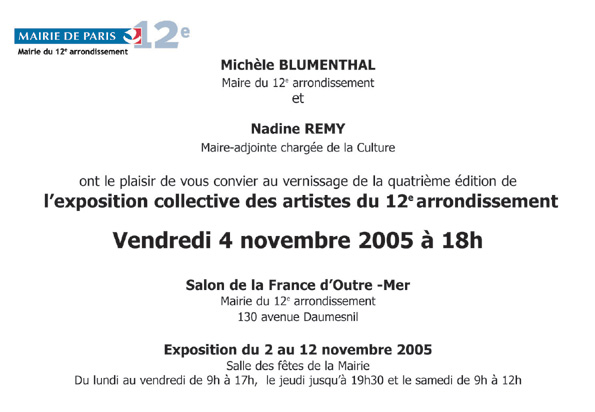 Personal exhibition, Gallery Saint Marthe, mai 2005 / Series 1+3+4+5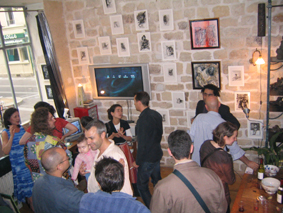 Collective exhibition, Gallery Artitude, Paris.  Sept. 2004 /4 paintings of series 3

Unesco for Peace , Collective itinerary exhibition, sept. 2004 -march 2006 / 2 paintings of series 1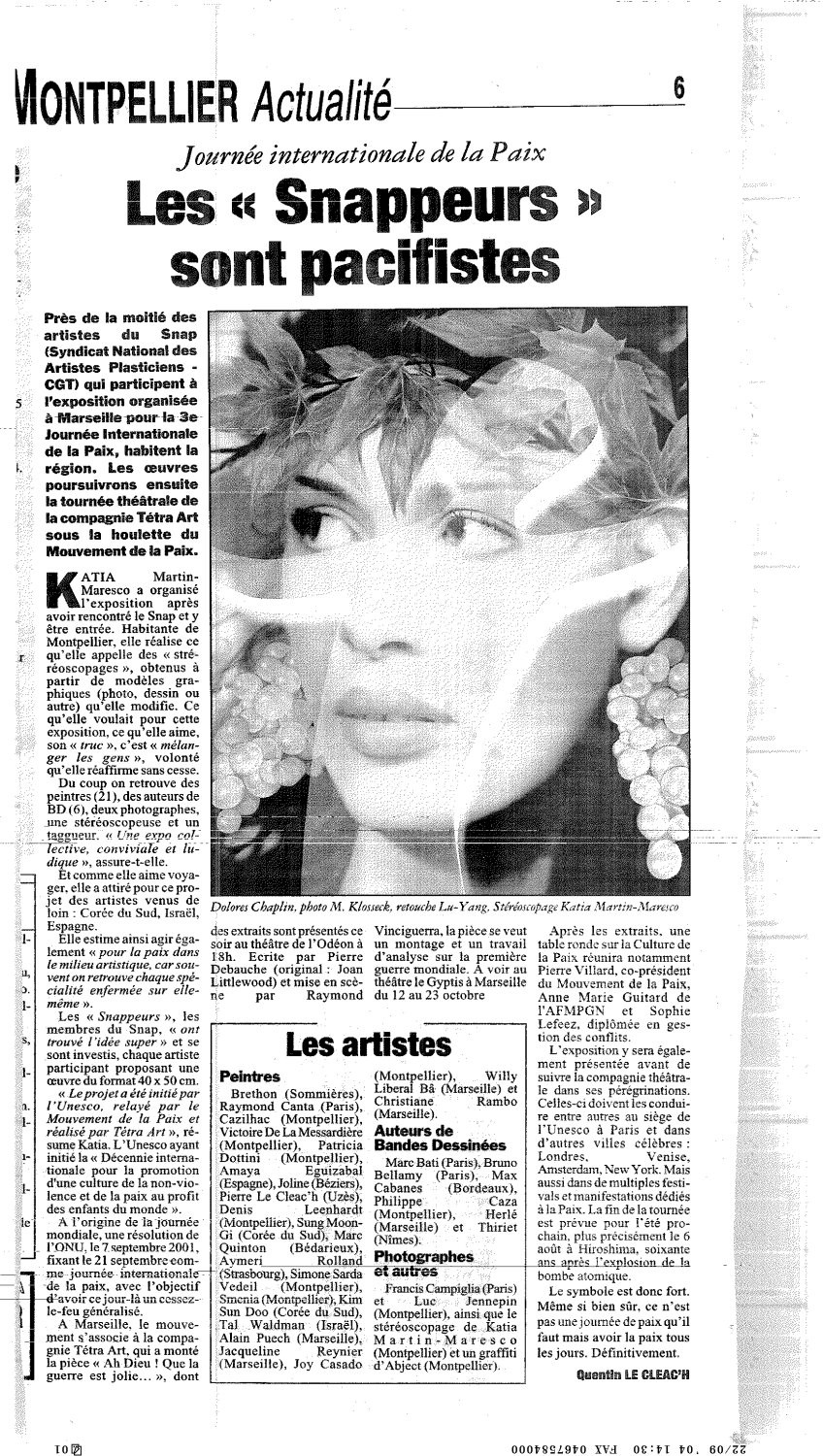 Collective exhibition, Gora gallery, Canada, July 2004 / 10 paintings of series 5

Personal exhibition, Rhubarbe café gallery, Juine 2004 / Series 1 and 3

City hall Paris 12 Novembre 2005 /  Series 2

Collective exhibition, Galérie Artitude, Paris.  March 2004 / 6 paintings of series 1