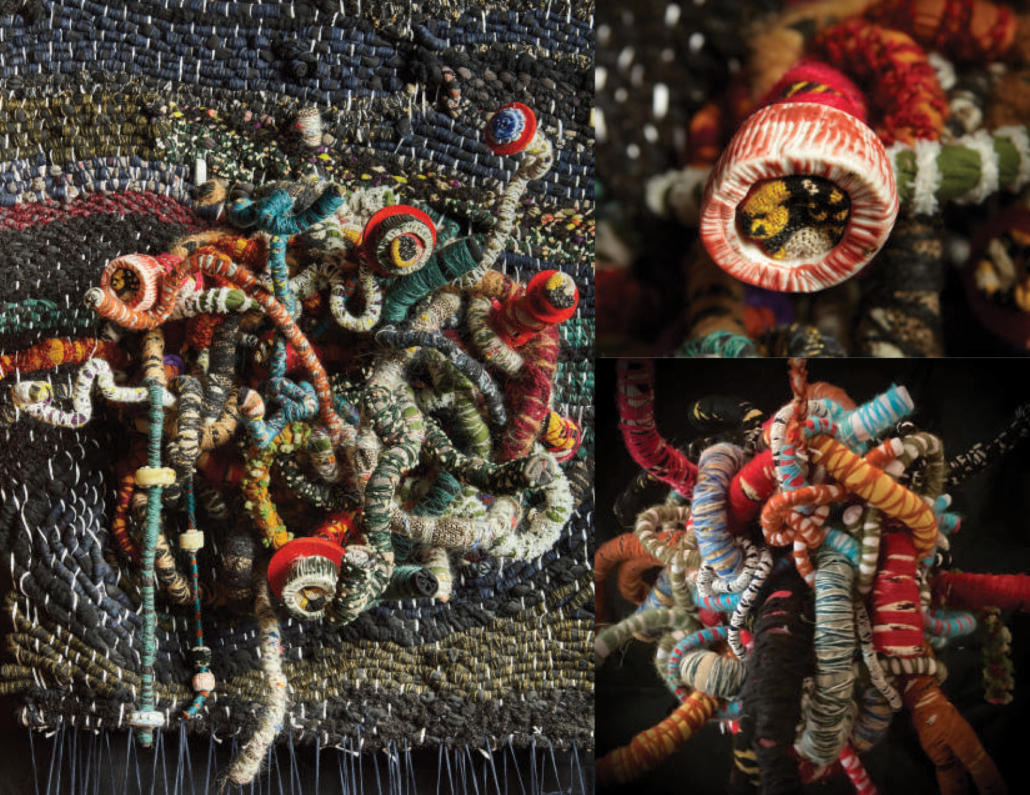 2020-2021 / Interlaced- 2 sculptures and the space between them:
A chaotic volume emerge and break with the established order of a tapestry, interlacing tissue tentacles recovered from logs porcelain and wood communicate with a changing sculpture.
Dimensions:100x120x40cm and 60cmdim – Material: textile and recycled wool, costumed porcelain, wood frame.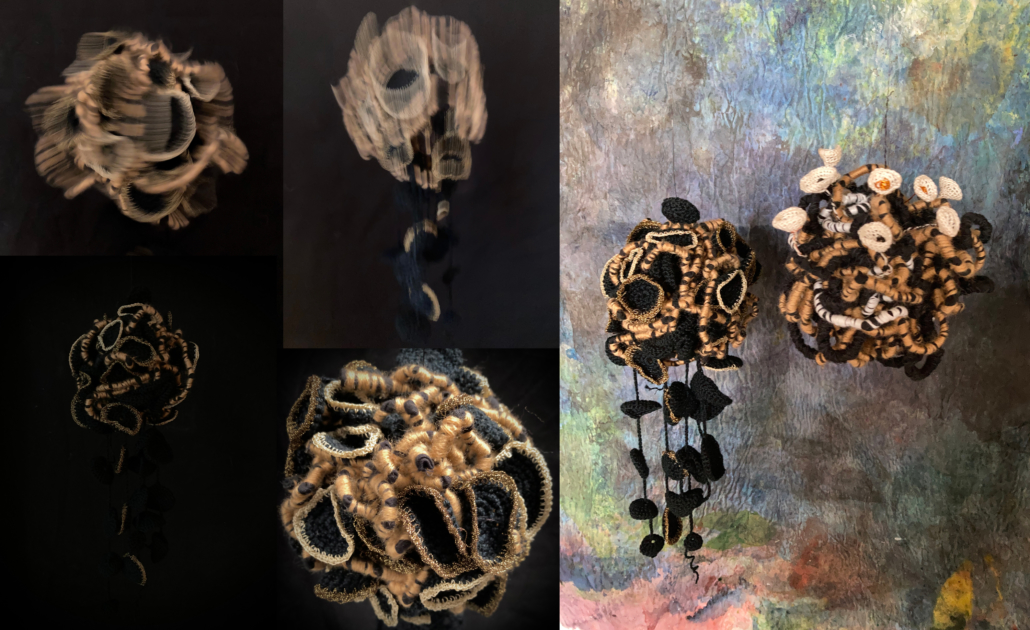 2021 / Fluidity- an ongoing series:
Textile and crochet sculptures, inspired by shapes and of organic processes, conveying a feeling of fluidity. This series is accompanied by a series of photos of moving objects.
Dimensions: 20-30cm – Material: recycled textile and cotton threads.